Meet Alex Strohl, amazing photographer and judge of The Nature Photography Contest.
Alex Strohl
Alex Strohl is more than a photographer and author. He is a storyteller and an adventurer who has a passion for nature and wilderness. Born in Madrid in 1989 and raised in France, he inherited his love for photography and travel from his father, who was also a photographer and encouraged him to explore the world with curiosity and creativity.
Alex Strohl's photography showcases the beauty and the spirit of nature and wilderness. He has ventured to more than 50 countries around the world, capturing breathtaking images of remote and wild places, from the icy landscapes of Iceland and Alaska to the tropical forests of Patagonia and New Zealand. He documents his adventures and shares them with his audience on Instagram, where he has gained over two million followers who admire his work and his lifestyle.
Besides his photography, Alex Strohl is also the author of a book called Alternative Living, which was published in 2015. The book features the stories and the portraits of people who have chosen to live in harmony with nature in various locations around the world. Alex Strohl's work has also drawn the attention of many prestigious brands such as Canon, Land Rover, Apple, and Adobe, who have partnered with him on different projects. Furthermore, his work has been exhibited in several renowned publications such as Forbes, Vanity Fair, and The Guardian.
Alex Strohl lives in Whitefish, Montana, where he runs his own studio and hosts photography retreats for aspiring photographers who want to learn from him and improve their skills. He is always seeking new challenges and opportunities to discover new places and inspire others with his vision.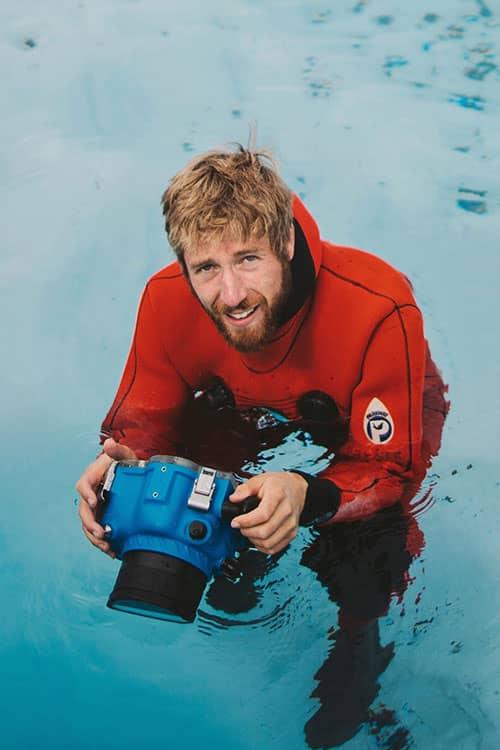 Other jury members